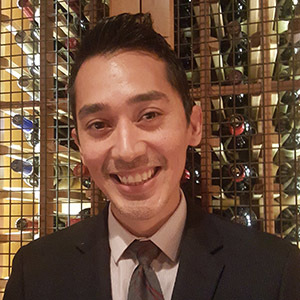 Currently I am a Lou and Mickey's Manager working on my senior management. 
I've been with King's Seafood Company since March 2014. I started my career with King's Seafood Company's prominent Signature restaurant, Water Grill in Downtown Los Angeles. Having previous management experience, I started as a server with the aspirations of managing a King's restaurant of my own. After a few months I was promoted to Front of House Supervisor at the new Water Grill in Santa Monica.
Embracing King's Seafood culture and widening my technical knowledge I was soon called to join the management team at the very famous 555 East American Steakhouse in Long Beach, California. With the company growing exponentially, I was given the opportunity to move to San Diego and join the team at Lou and Mickey's. I plan to achieve my next step in my King's Seafood career path this year. I can't wait!
I love working for the King's Seafood Company because everyone wants to work for the King's Seafood Company. The evolving culture and day to day partnership with the Guests, Company and its Crew is something no other company in my experience has had until now. We truly recruit the best and recognize all contributions by all crew of the King's Seafood Company.
Nilton Vanegas – Manager, Lou and Mickey's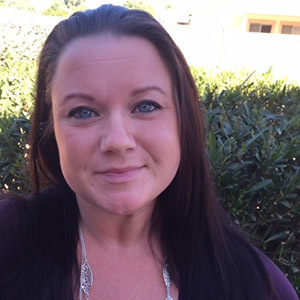 I enjoy working for King's because I am constantly pushed to provide excellence in myself and my team. I am held to high standards, which continually improves my skills, my achievements are recognized and my success is valued. Within 5 years I was promoted from a part-time bookkeeper to a General Manager.  Here is my story…
I started with King's 6 years ago as a part-time bookkeeper. Within a short time I found my success with King's and was asked by my General Manager and Director if I wanted more responsibility and asked to become a FOH supervisor. After spending less than 6 months in that role, I was offered the position of Restaurant Manager. With no previous manager experience I felt empowered by King's willingness to give me a chance. 
I spend 2 years working towards becoming a Senior Manager, which was in my career path to General Manager. After 4 years, and a first time manager, I was able to achieve my goal and was promoted to a General Manager."
Michelle Corley - General Manager, King's Fish House, Tempe AZ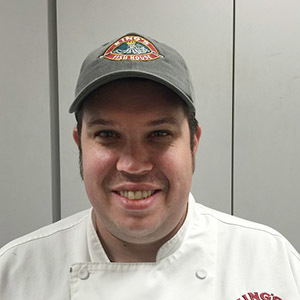 I like the small company feel, where everyone from the owner down knows your name and has a personal connection, and we also have the structure of a much larger company. Things like our 7 guiding philosophies, which are more than just some quotes in our handbook, but actual practices within the company.  The product we serve makes it very easy to have a huge amount of pride in the work we do, not only in the fresh quality but in the wide variety.      
I have definitely been exposed to many items that I either had just heard of, or didn't even know existed before I came to King's."
David Dobbs - Executive Kitchen Manager, King's Fish House Rancho Cucamonga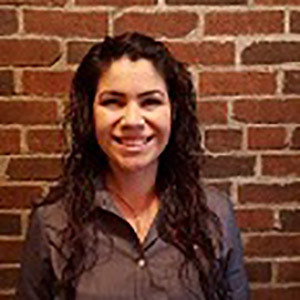 I enjoy working with King's because they give me the opportunity to follow my passion. They have always been patient, willing to listen and help me when I need them. King's makes me feel like I am part of the family. I am kept intrigued by all the constant improvements year to year.
I started off as a host in 2009 and quickly moved up. I went from a host to a weekend bookkeeper to a FOH supervisor.  Over the early years, I assisted at Home Office in the Accounting Department in between supervising and serving.

When an opportunity arose, I moved into Management. In 2013, I started my management career at Fish Camp as an Assistant Manager. After three years I was asked to manage King's Fish House in Orange as a Restaurant Manager and I accepted the new challenge. In 2016, an opportunity came up for a position at the home office in Human Resources and I went for it. I was given the offer and I am currently the Payroll Specialist for seven locations and ready to take on more."
Ivette Cortes – Payroll Specialist, Home Office